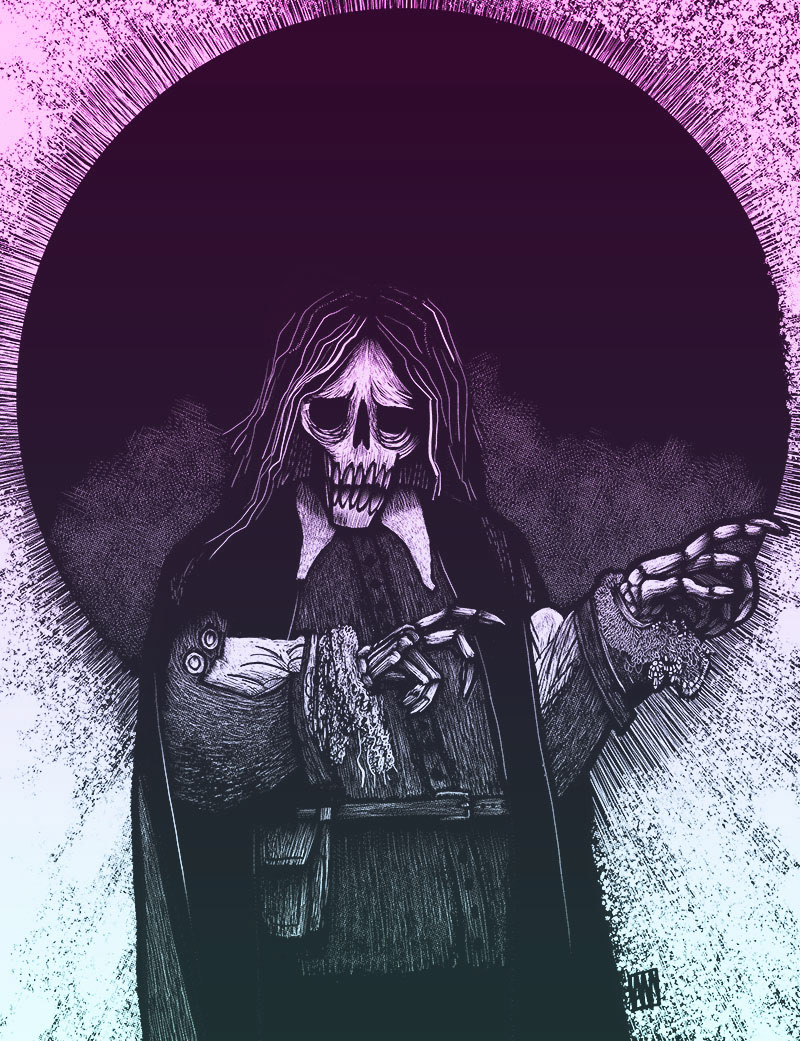 We have been trying to find a good opportunity to work together for some time now. I love
NINE LIVES
designs and I did
their front shop
a while ago. But a T-shirt design is something we had been looking to do for a while. One day at the shop, I was commenting how I would love to have a T-shirt with a Black Sun. That was it. Ed made the connection with the film and in a couple of days I came back with the design.
I love working with the restrictions of 1-ink screenprint, which is also great as the film is shot in black and white. Still plenty of scope to do stuff on an illustration.
It was some time after that I saw the trailers with the purple/turquoise tints and decided to implement it in the digital illustration.